Pregnancy Pilates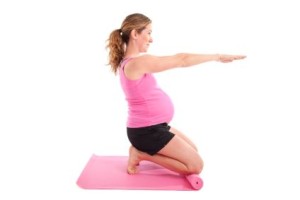 Our Pregnancy Pilates Class is available to women at any stage of their pregnancy who want to maintain a strong core, good posture & spinal health during this challenging time for the body.
Changes to the body & posture that come with pregnancy can be managed well with specific Pilates exercises to strengthen and stretch your muscles.  Pregnancy–related discomfort & stiff joints can be relieved with Pilates, which is aimed at keeping joints & muscles supple & fit for labour & beyond.
Pilates also focuses on breathing which is useful in preparing for labour. In addition pelvic floor strengthening forms a crucial part of Pilates, which helps with continence & pelvic stability during & after pregnancy.
WHAT ARE THE BENEFITS OF PILATES DURING PREGNANCY?
Pilates provides increases in strength and stability for the entire body before, during & after pregnancy.  Pilates can effectively reduce pain caused by pregnancy & poor posture by strengthening the supportive, deep muscles of the body.
Pilates is a safe & effective method of exercising during & after pregnancy.
It complements the changes the body experiences during pregnancy.
It is a controlled, focused conditioning program for the entire body.
Promotes balanced core stability, body awareness & good breathing control.
Strengthens the pelvic floor to prevent incontinence & pelvic pain during and after pregnancy.
Pregnancy Pilates Timetable
Please visit our Exercise Timetable to view our Pregnancy Pilates Class Schedule and more information regarding these classes.
Other Services